How can I resist this super cute face?! Just like his Daddy :)
My daughter enjoys a sweet cuddle with her cousin Ellie :)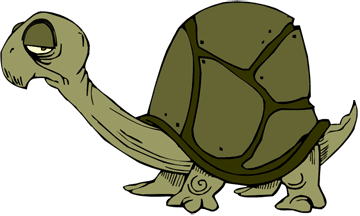 "
Slowly does it every time!" ~ The Tortoise
"The Tortoise and The Hare"
If you're unfamiliar with the famed children's fable then please check out this link.
Every morning I wake up and bounce out of bed. I consider myself mostly a morning person (or at least this development seems to have occurred since having a few kids...) and I usually fly into a frenzy of activity before I have even have time to gulp down breakfast.
Cleaning. Check! Sorting. Check! Emails & Facebook Msgs. Check! Planning for the day. Check! Read bible & prayer time. Check! Get dressed. Maybe!
Some mornings flow more smoothly than others. More often than not however, I find myself in a self-induced sweat (sometimes panic!) over the sheer amount of tasks still left to be done before the children even set foot out of bed...and heaven help me if all of the kiddies should decide to awaken an hour earlier than their normal time :)
One of my favourite bloggers is Anne Voskamp (author of "1000 gifts; a must read for all!) and she often weaves the words "Go Slow" throughout many of her blog entries.
Her awe-inspiring blog can be found here-->
A Holy Experience
Oh, how many times have I failed to heed these words?!
Go fast is probably more like it... more of my life mantra per say...or at least it has been.
I grow impatient when I have to wait on SO many aspects of life...in different seasons of life I've grown weary of waiting for:
...my pregnancies to be completed
...my children to learn to have a listening ear
...my hubby to learn how I want him to treat me
...while I wait in line for my turn to check out at the store
...for a situation to turn around while I do what I can, and pray unceasingly
...for a friend who is struggling to turn the corner
...for an illness to cease
...for the excess weight to be shed
...for a particular task to be finished
...sometimes even for the mail to arrive!
The situations may be vast and varied, but I've come to realize the discontent of an overall impatient lifestyle.
Discontent can lead to many other struggles in life...internal anger...insecurities...ingratitude...and ultimately it will affect how we treat every other person in our lives. Impatience with them will only be perceived as a lack of love, care and concern for the other person.
And that my friend, will shut the door to a deep & meaningful relationship with someone.
Discontent is an internal 'demon' that could be avoided if I simply learned to 'go slow' and be patient...and focus on the moment...in an attitude of thankfulness.
So, the question is, how much do I actually want to change???
Am I willing to lay down my own 'goals' in order to be able to savor the moment? Am I willing to put others needs before my own? Am I willing to be patient and realize I am not in control of many aspects of life?
The hare may have started off on the 'right' foot, but we all saw the ending coming...the tortoise was slow & steady, but he eventually came out ahead & won the race.
**Question to ponder: how do you make the conscience choice to go slow in your routine? (please feel free to share your thoughts in the comments below)
***and please don't forget to take a quick second to vote for my blog. With much thanks :)