This post may contain affiliate links. Your support is appreciated!



Three Thoughts For When
You're 'Stress-Paralyzed'!!!
AND A Movie Review
"Allyson: I'm stress paralyzed.
Sean: I don't think that's a thing.
Allyson: It might, it might be a thing. "
Stress Paralyzed??
Upon hearing the main character Allyson from
"Mom's Night Out"
mention that her stress levels were such that she felt completely paralyzed...
Well, uh yah, I could relate to that. Reeled me right in to this flick.
_______________
I've personally been 'stress paralyzed; a number of times over the years.
To be honest, it's happened more often than I care to recount.
In fact, just this week....
Getting ready for back-to-school (
or not-back-to-school for my young ones)
& I had this moment where I realized that this is the last,
I mean LAST, week before school.
It hit me square between the eyes.
And I felt overwhelmed & panicked.
And I had what Allyson refers to in the film as a "moment"...
I became the 'Bruce Banner' of stay-at-home-moms!
I am certain that this phenomenon is not limited to mothers.
It can happen to anyone. I'm certain of it, having witnessed
some of my dear friends have their own 'moments' (childless or not!)
Side Note: In the movie, we witness our main character have a 'moment'
several times. It is hilarious!
And that is why I absolutely LOVED this film.
It wasn't like some of those unrealistic sappy love/drama movies
that Hollywood is popping out these days...it was realistic.
At leastfor me it was.
And I'm sure it is a glimpse into many of your own homes.
Busy Mom. Busy Life. Loves Her Kids. Overwhelmed.
___________
Now, what can we DO when we're stress paralyzed?
I have three thoughts that I've acquired over the years.
I'm still learning, but hopefully you can tuck
these tips into your back pocket.
Be prepared for the next time you're in that moment of crisis.
Because we all know that they're 'a-coming' :)
________________
Three Tips For When You
Find Yourself Stress Paralyzed!
First thought: Calm your mind down & breathe. You absolutely need to get
your brain out of 'crisis/panic' mode!
When panicked, you cannot think clearly.
This can actually make your situation worse, and in panic mode
you cannot be of any help to anyone else (least of all your little ones).
Take a breather.
Move scenery (if need be).
Sometimes I go for a 2 minute bathroom break.
Then I meditate or chew on a positive thought.
I use something like this verse (or your own choice, this is mine)-->
"I can do all things through Christ who strengthens me."
"I can do ALL things through Christ..."
"I (meaning me, right now, & here) can do all THINGS through Christ..."
(exerted from Philippians 4:13)
You get the drift.
Another personal favourite verse of mine to think on-->
"Do not be anxious about anything..."
(exerted from Philippians 4:6/7)
Another gem :)
Second Thought: View the situation from a comedian's perspective.
Don't laugh at me. I have actually done this.
Although I don't always laugh at the time,
it helps to store the memory as a fun & light-hearted memory...
instead of the 'trauma-inducing' recollection that some incidents can become.
For example, let's say you are in your van.
And you have a whole bunch of kids in the back.
Recently your hubby told you that a mouse was on the
loose in the van, but you haven't seen hide nor hair of it.
For whatever reason, you decide to open the glove compartment,
and you see what 'appears' to be a stuffed
animal left carelessly in the corner.
A large ugly sorta one.
Not moving. You breathe a sigh of relief.
And then you have a 'moment' of panic
when you realize it is NOT a stuffed animal.
It moves and is a mouse (rat-like) creature!!!
You are driving.
You feel your insides start to shudder.
But you try to view this as funny. You have to keep in control.
*(I will not lose control of this vehicle. I am calm. I will drive
nicely.)
You ask scream for your older son to trap the creature &
hurriedly pull into a parking lot.
You have to tell yourself, this is funny. This will be a funny story one day.
The mouse disappears somehow & you never do locate it.
However, at the time you don't know that
& you have to start driving again, not knowing if the icky, disgusting
creature will end up chewing your leg off while you're on the road!
True story.
And really, it's just a sign of how
interesting your life with six kids has become ;)
Okay...moving on...from said 'example'.
You get the point.
Thought Three: Remind yourself that you are not alone!
When I'm having one of my worst days...
Like say your toddler gets a bout
of the runs, and then vomits all over the place
multiple times, while you're having a super busy
crazy sorta day, and you're having issues with your
other children listening, and your trying to get out the door
to keep a commitment, and frustrated with something else with hubby
and the meals are not coming together, and the house is disorganized and messy,
and you're wondering why you had children in the first place....
true story. Happened last week.
Yeah, one of those kinda days.
I remind myself that I am not alone.
I know I'm never alone cuz
I know that other Mamas are out there
fighting the same battles that I am.
Everyone in this world is fighting some sorta battle.
I know that I personally have friends that
are going through much more challenging battles
than I am...
That mothers around the world, for centuries
past, have battled things akin to wars, and famines, and
being abandoned, and sickness, and poverty, and...etc. etc.
And I stop & thank God.
Thank God for the reality that I am truly blessed.
I thank Him for the beautiful opportunity to raise these
amazingly-imperfect-but-perfect-to-me
children.
Remind myself of the blessing that children are.
That being alive is.
Of all the blessings that knowing Christ has brought into my life.
& I'm sure that we can ALL think of aspects of our lives that
we can be truly thankful for.
______________
I practice these things. I really do.
Not all the time, of course.
Hello, imperfect me here ;)
But I do. And it DOES help.
_________________
So, what about the movie I mentioned earlier?
Let's put it this way.
If you're a Mama out there.
And you know what 'stress paralyzed' means,
and what a 'moment' is, and
you like to laugh?
Then this movie is for you!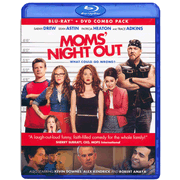 Mom's Night Out, Blu-ray/DVD Combo
Thanks for reading my post.
Comment question: Have you seen "Mom's Night Out"?
Did you like it??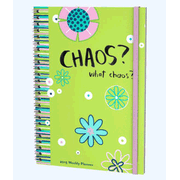 Mom's Night Out Weekly Chaos Planner
Did You Miss These Posts??