This post may include affiliate links. Thank you for your support!
By Rachael J. DeBruin, Registered Holistic Nutritionist
***
I know how hard it is to concentrate once that mid-afternoon craving comes.
I have six kiddos. Nuff said ;)
(& one of them still often wakes up through the night....yes, we know fatigue around here!)
In fact, most afternoons, while trying my best to keep awake, I've struggled with the bad habit of
reaching for these fillers -->
Stimulants (tea, anything with caffeine)
Or Sweets (sugars can give us that temporary 'buzz')
But then the inevitable crash comes...
And with it even MORE cravings!
& who has time for that?!
________________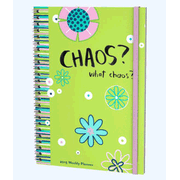 I've found that the best way to stop the cravings, is to head them off before they even start.
Staying away from processed foods, or at least, lessening their consumption (i.e. eating them
while out, or using them for a limited number of meals or parts of)
is a great second step.
So what about when those lulls in energy come, and I'm needing something fast??
To stop a food induced crash, it is important that you focus on something
nourishing, but with a protein power punch.
Why protein?
Basically, protein will give you the energy, without the unwanted fall out afterward.
Read on to find out a few suggestions. Some FREE recipes included!
____________________
Five Paleo Friendly Snacks
1. Hard-boiled Eggs & Sea Salt
Note: good quality salt contains trace minerals naturally occurring!
2. Lightly Roasted Almonds & Sea Salt
(or other nut/seed; nuts & seeds contain many necessary vitamins/minerals)
Easy to make & easy to take on the go!
5. A Quality Protein Bar!
Protein bars can be glorified candy bars!
Watch sugar & carb contain, and look for whole food ingredients.
Tip --> unfamiliar words are usually not healthy ;(
Do you have a favourite protein based snack?
(*feel free to share in the comment section below)
***This article is for educational purposes only. It is not intended to diagnose, treat, cure or prevent any disease.