Thanks so much for taking the time to read my blog!
I appreciate all of my readers :)
*This post may contain affiliate links.
Which means that if you purchase from an affiliate link,
we receive a very small commission. This is at NO cost to you.
Thank you for supporting our family!
Our Curriculum Favs!
Reviews of English, Math, Science,
History & More
In Canada, our school year starts the week after Labour Day.
Which is the first weekend of September.
Sooo, there's actually only a few more months til we dive in!
This next school year, I'll be teaching
a pre-schooler, and grades 4 & 6.
Lastly, our eldest two teens will continue their education in
the school system.
___________________
I've decided that this year,
we're going to mix things up a bit more.
As this will be our fifth year homeschooling,
we've learned quite a lot along the way.
First, we began with all boxed curriculum.
This year we'll continue with that curriculum as our base,
but I'm adding on to fill in any gaps, and
focus on special interests that our children have.
____________________
So without further adieu,
here are this year's school books purchased (by subject).
____________________________
English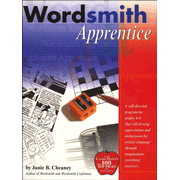 Wordsmith Apprentice
When I first began homeschooling, I stumbled across Wordsmith
writing curriculum.

We used it last year (Apprentice level) with fairly good success.
We didn't use it everyday, but the majority of them.

I've found it to be good value for your dollar,
as we've haven't even made it to
the halfway point yet (***Apprentice
was recommended for grades 4 through 6).


I really like it's creativity &
style of learning. It implements practice of the
various parts of speech by giving mini writing assignments.
Strengths: uses & encourages creativity;
good supplement for literature study


Weaknesses: not a good fit for those who have trouble
translating their ideas onto paper
ACE Paces have been our mainstay since we began homeschooling.


Note: this was the "boxed" curriculum set that we started out with.

I have loved it's independent learning
approach, & biblical theme throughout all booklets.
This year we'll continue with ACE, however
we're dropping the science workbooks, and
sticking to the two main subjects: Math & English.

I really appreciate that the children can still complete their
workbooks while I'm taking care of the younger children.


Strengths: easy to implement in busy seasons of life;
'block step' learning; strong focus on biblical truth


Weaknesses: not much room for creativity, and child must
be independent worker (or open to learn that skill)
We have used Daily Grams for one year, and really enjoyed it!

It is full of easy, short lessons
that help review the basics for that particular grade.

We've almost completed Daily Grams 3, and I've already purchased
Daily Grams 4 & 5 for next school year.

Any parent could easily add in one quick review lesson as part of their day.
Strengths: easy to follow; good review of basic grammar


Weaknesses: not a comprehensive English curriculum (lacks writing & depth)
& some children may not catch onto rules in this manner
Math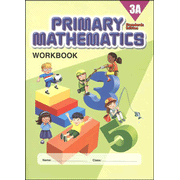 Primary Mathematics Workbook 3A
We were given some free Singapore Math textbooks
a few years ago.
I used them last year for the first time with my one
child, and they loved it!
So, this year we went through the next level (3B) with both of our older children.
It's actually a quite comprehensive booklet!
I only do a few questions or pages per day.
I find the concepts are challenging enough that that suffices.
alongside our other Math booklets as well.
Strengths: few practice questions per topic; lessons are short & concise;
different ways of learning math equations (Eastern Hemisphere)
Weaknesses: not a lot of practice &some
may find the grade listed as 'harder' than other
equivalent grade Math Curriculum
A whole bunch of my homeschooling friends mentioned this
math 'story book' as a simple &
memorable way to learn math concepts.
(although some use them as their
sole curriculum).
Last year we purchased the first three books
in the series (apples, butterflies & cats)
& our kids really relished them!

This past year, we went through a whole
bunch more (dogs, edgewood, farming, goldfish
& ice cream).


We completed one lesson per day for a season,
and have now stopped until next school year.
Strengths: easy to use; very simple concepts for the child to
understand, creative & memorable story line


Weaknesses: not much practice of concepts;
some questions seem unrelated to the story
History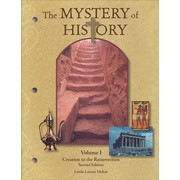 Creation to the Resurrection, Volume 1,
The Mystery of History Series
This was our first year having used the 'Mystery of History' series.
It's actually been really interesting to teach!
We ended up doing the time line on our
bulletin board, but didn't complete
all of the suggested "extras" (flash memory cards or
activities).
We only did a few of assignments that
interested us, and I ended up
using You Tube videos to go on 'rabbit trails'
(i.e. pyramids, historical modern-day
discoveries, ancient artifacts, mummies, etc.)
Strengths: strong biblical focus; detailed lessons;
also incorporates world history into it's timeline
Weaknesses: all the extra assignments can seem
overwhelming at first; pick & choose what
works for your family
Science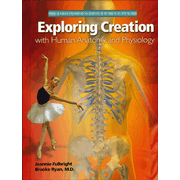 My children have always shown a lot of interest in learning
about the human body & it's functions. I had also heard amazing
recommendations on this science program.
(Exploring Creation Series)

This year we went through the first 8 units,
so next year we'll continue on with this book.

I really liked the hands on suggested activities (there
were only a few per chapter, so not overwhelming).
My children particularly enjoyed
all of the food based ones!
Strengths: very detailed & interesting lessons; biblical basis for
the lessons, and tie in with scripture; easy to remember
fact sharing; nice pictures & diagrams


Weaknesses: seems more Charlotte Mason styled &
harder to 'measure' what child has learned
Extras
This year, we're going to continue with a hodge podge of
extras in our homeschool.
Some books we'll be using:
We just started this book as part of our daily devotion.
It confronts lies, that children can easily believe about
themselves, with biblical truth!
_____________________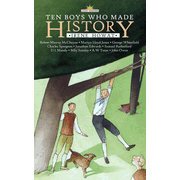 I found this book at my local homeschooling convention.
So far, any of my experience with Christian Light Publications
has been immensely positive (I've heard so many good things
from other homeschooling families as well).
This reader contains many different
stories at a grade 6 reading level, although
I'll incorporate it for all of my children at once.
___________________________
We'll also be participating in a local co-op,
some field trips & will encourage lots of reading!
what are you planning for your homeschool year?
____________________
MORE LIKE THIS-->